PAYER – WE CARE

ABOUT PEOPLE & ENVIRON­MENT – FOR A SUSTAIN­ABLE FUTURE!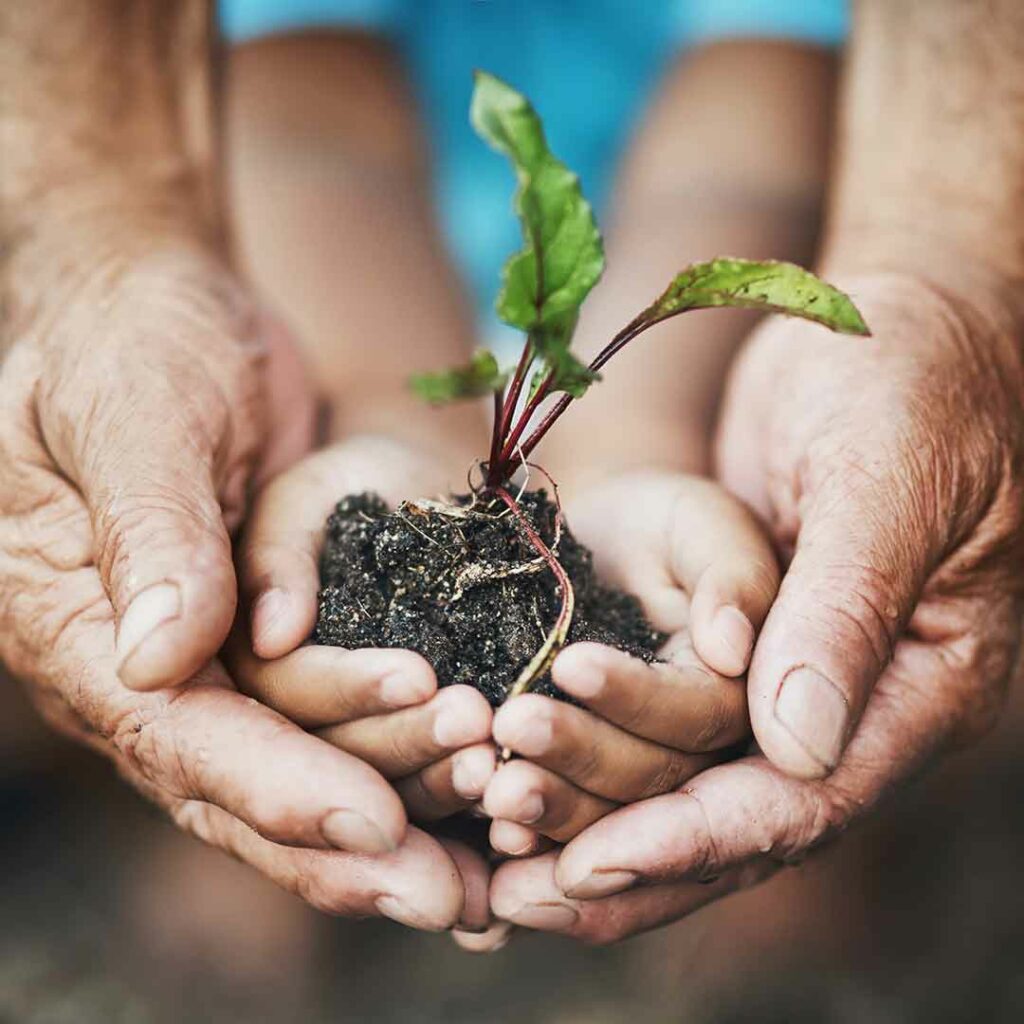 We are confronted with a complex world full of uncertainty and constant changes.
With a strong focus and respect for the sustainable use of our resources and protection of our environment, we strive to work ever more efficiently and effectively, thus ensuring that our family-owned business will continue to develop sustainably for many years to come. Through our performance, know-how, innovation and continuous development we love to generate long-lasting and sustainable added value for all our stakeholders:
CUSTOMER VALUE
ENTERPRISE VALUE
EMPLOYEE VALUE
"What we do today determines what the world of tomorrow will look like."
Marie von Ebner-Eschenbach
Acting Sustainably & Responsibly
We are aware that every action of our company has an impact to a sustainable future.
It is our mission to make people's lives easier, better and more sustainable with our high-quality products and innovative technologies. We create safe workplaces and protect all our employees, use our natural resources wisely, reduce our carbon footprint and collaborate selectively with suppliers who also integrate sustainable action into their business.
We consider it our duty to contribute to a sustainable world in order to preserve our planet and our quality of life. Therefore, we strive to achieve the following goals based on ESG (Environment, Social & Governance). Our sustainability goals take a holistic approach that includes the environment, customers, suppliers and our own business.
Our Environment
Resource Use & Circular Economy
We aim to use raw materials and packaging materials, that remain in circulation and prevent waste. We have already integrated a separate step in our product development process for this purpose.
50 % of the plastic granulate as well as electronics which we use for consumer goods will be made out of recycled materials in 2040 vs. 2020
100 % of our consumer goods packaging will be designed to be recyclable or reusable in 2030
50 % reduction in virgin petroleum plastic resin in our consumer packaging by 2030
Climate Change
We take actions to support climate resilience and prevent climate change.
Reduce Scope 1 & 2 GHG emissions by 50 % in 2030 vs. 2020
Reduce Scope 3 GHG emissions by 100 % in 2040 vs. 2020
Purchase 100 % renewable electricity globally at all sites by 2030
Reduce Global Upstream Finished Product Freight emissions intensity by 50% in 2040 vs. 2020
Our People
Workforce Development & Engagement
We ensure, that all our employees get the possibility to receive training and to develop themselves within the company and that they are engaged in company related topics and receive all necessary information.
Execution of employee performance reviews with her/his supervisor at least every two years at each site
Support of further training for all employees within PAYER (without temporary workers) for receiving 5 training hours on average per year in 2030
Implementation of 2 staff meetings per year at each site for transparent communication
Set-up of a new internal communication and information platform (called PAYERconnect) in 2023
Product Responsibility & Access
It is our duty to develop and produce error-free parts as well as products to ensure health and safety of patients and consumers.
Achieving an annual 0 % complaint/reported failure rate in the business unit "Healthcare & Medical"
Reaching 95 % of customer satisfaction regarding "Accessibility of contact persons" as well as "Speed of response" within the yearly online customer satisfaction analysis
Accomplishing 95 % of customer satisfaction regarding "Flexibility regarding short-term changes" within the yearly online customer satisfaction analysis
Workforce Rights & Wellbeing
We are particularly concerned with protecting the rights and safety of all employees and promoting wellbeing within the company.
Maintaining equal pay for work of equal value at all sites
Achieving 45 % share of women in leadership and management positions at all sites by 2030
Reaching a Total Recordable Injury Rate (TRIR) below 1,0 every year
Receiving 0 % reports regarding infringing human rights every year
Launching a health & wellbeing program, accessible by 100 % of every PAYER employee,
"Our People: PAYER – WE CARE" by 2025 at every site
Our Business
Business Conduct
We are committed to follow our Code of Business Conduct to protect our company, our employees, our customers, our suppliers and our community.
Set-up of whistleblowing platform with data protection and protection of whistleblowers in 2023
All employees are trained the Code of Business Conduct (including online test) when joining PAYER within the onboarding plan.
Exclusive selection of and cooperation with suppliers who renounce child labor to 100 %
Environmental, Health & Safety Policy
In 1946, Eduard Payer founded our company with the ambitious vision: to develop and produce the world's best shaver for men. Today, as PAYER Group supplies a broad and diverse range of high-quality products and services around the world, we equally want to be the best in everything we do, and we do it as one company. Due to that, each and every one of us is responsible for the highest quality at all levels. Our vision is therefore very clear: ONE PAYER TO BE NUMBER ONE!

Our goal across the organization is to take responsibility for creating safe workplaces and protecting all our employees, protecting our environment, promoting sustainable development and conserving our natural resources as much as possible by implementing a sustainable business strategy and complying with our Environmental, Health & Safety Policy.

Protecting the environment and people has a high priority for PAYER. Therefore, we expect all employees to contribute to the implementation of our Environmental, Health & Safety Policy as well as to the effective operation of our management system.
Health & Safety First
It is our objective is to protect our people, our environment, our customers & our suppliers.
Ensuring a safe and healthy workplace is always a top priority. We are committed to protecting a clean, healthy and safe working environment.
With the effective involvement of employees and the external safety representative, safety in the workplace is part of our corporate culture. Due to that, we ensure continuous management, control and monitoring of risks in the workplace.
We require our suppliers and service providers to comply with equivalent environmental, health and safety standards.
Environmentally Conscious Thinking and Acting
To protect the environment, we foster constructive communication with external and internal stakeholders.
We plan and implement our activities in accordance with environmental regulations. Therefore, we strive to prevent pollution, reduce waste generation and resource consumption, and effectively manage any emergencies that may arise.
We aim to be a leader in the use and manufacture of environmentally friendly products in order to minimize our impact on the environment.
Our environment-focused strategy supports the reduction of pollutant emissions and waste, enabling us to contribute to a sustainable environment.
Compliance and Continuous Improvement
We ensure our ongoing operations by complying with environmental rules and regulations, reducing environmental risks, and using materials and energy wisely.
We implement conflict minerals management policies so that we can conduct due diligence on suppliers to guarantee the legality of these minerals.
We are committed to implementing activities in order to continuously control and subsequently minimize our environmental impacts. In addition, we regularly evaluate the environmental impact of our activities and continuously improve our system.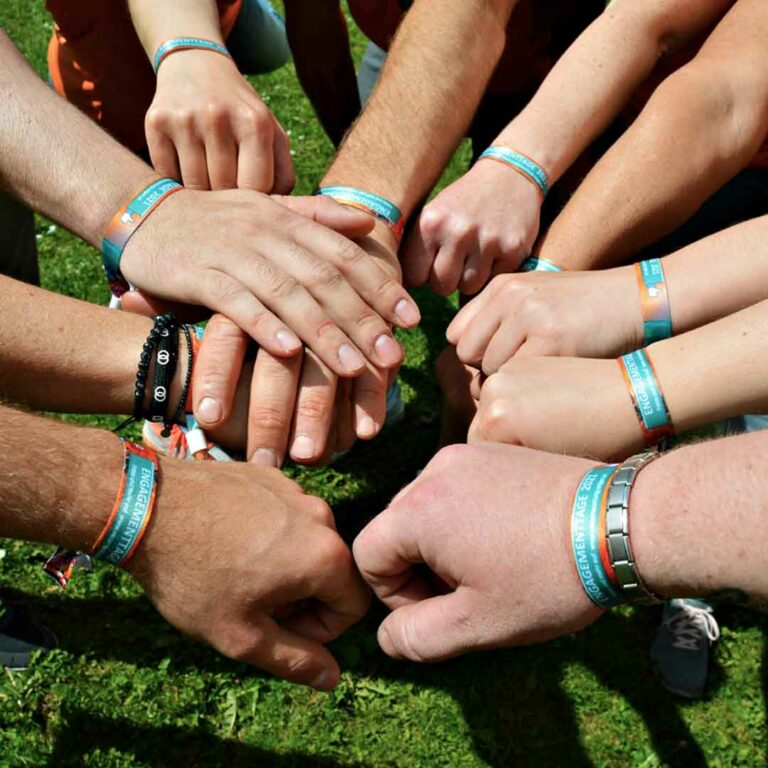 PAYER has been a member of the "Verantortung Zeigen!" network since 2021. The network is the link for companies, institutions and organizations that are committed to sustainable management. Commitment days take place annually. Employees of companies carry out projects at social institutions. These are activities that are difficult to accommodate in everyday life or that are not regularly possible due to limited resources.
PAYER decided to implement a project together with the Anton-Afritsch-Kinderdorf and thus to support a social institution from the region.
The PAYER commitment day took place at the end of May. A total of twelve PAYER employees spent a whole afternoon on the premises of the children's village and helped with any work that had to be done in the garden or on the playground. The sand in the sand box was replaced with new sand, new bark mulch was placed around the playground equipment, hedges were trimmed, the lawn was trimmed, weeds were removed from many different areas, part of the paddock was cleared of thorns and benches were sanded and painted. Finally, a raised bed was moved.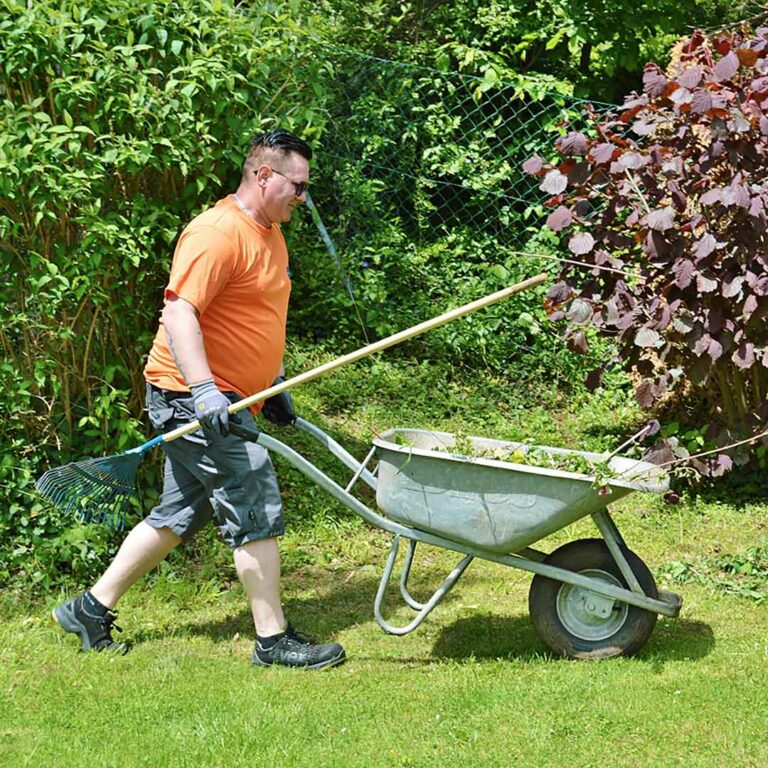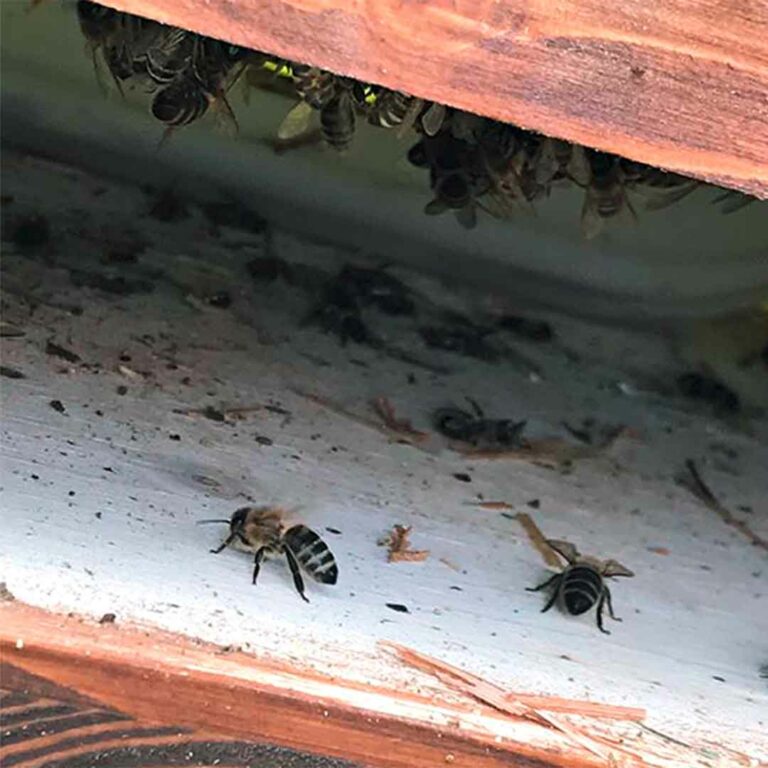 Bees make a precious contribution to nature. Thanks to bees, humans benefit from valuable and healthy products such as honey, wax and propolis. However, bees not only provide us with food & medicines, but above all they have an enormous importance for the ecological balance on earth. By pollinating plants, bees contribute significantly to the maintenance of biodiversity and reproduction of wild plants.
Bees are threatened with extinction. Causes include modern agriculture, climate change, and various pathogens and viruses.
Sustainable management and the responsible use of resources are our corporate responsibility. We are therefore committed to actively counteracting bee mortality by providing habitats for bees. Since May 2021, we have therefore been sharing our company premises with two bee colonies.
Presents & food and drinks of regional suppliers
In general, PAYER tries to buy regional products in order to support farmers and companies in the immediate vicinity and to keep transport distances as short as possible.
For example, the free apples for all employees as well as fruit juices in returnable glass bottles are obtained from regional suppliers. This procedure is also followed when procuring gifts for employees for Christmas or birthdays.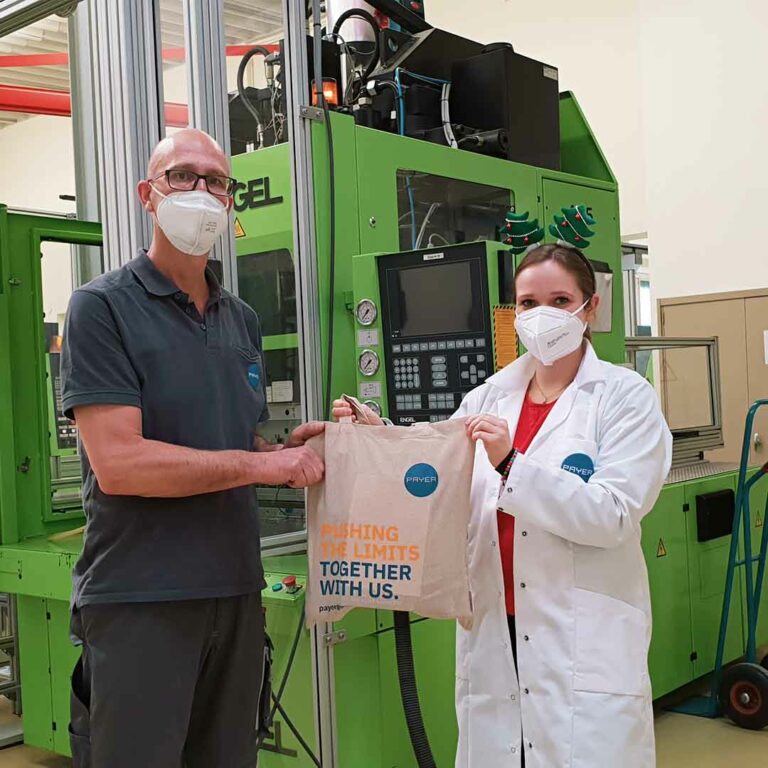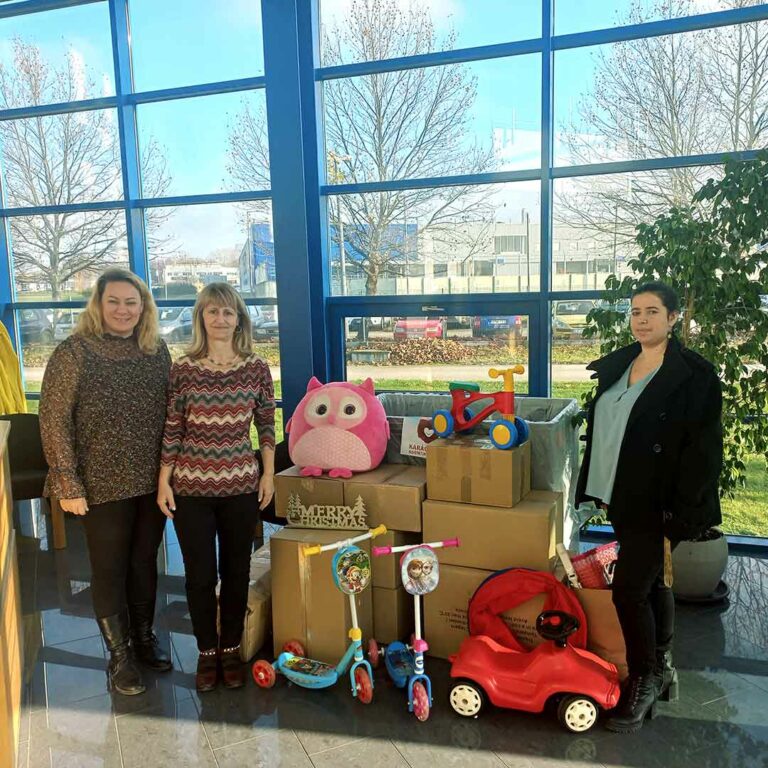 We traditionally carry out a charity campaign each year: donations for families in need of the region are collected and donated by PAYER employees.
Used but in good condition children's toys, dolls, stuffed animals, books, sweets, durable food, toiletries and cleaning supplies are donated.
Due to the current situation in the world (COVID-19, war, price increases in all areas) donations are more important than ever.
Support of local cultural events
Besides the above-mentioned actions, PAYER also supports local cultural events in order to uphold the culture and to strengthen and encourage efforts by people from the region. Events, which are usually supported, are for example classical music concerts or theater plays.