The long-term existence and sustainable success of our company would not be possible without people who grow with us.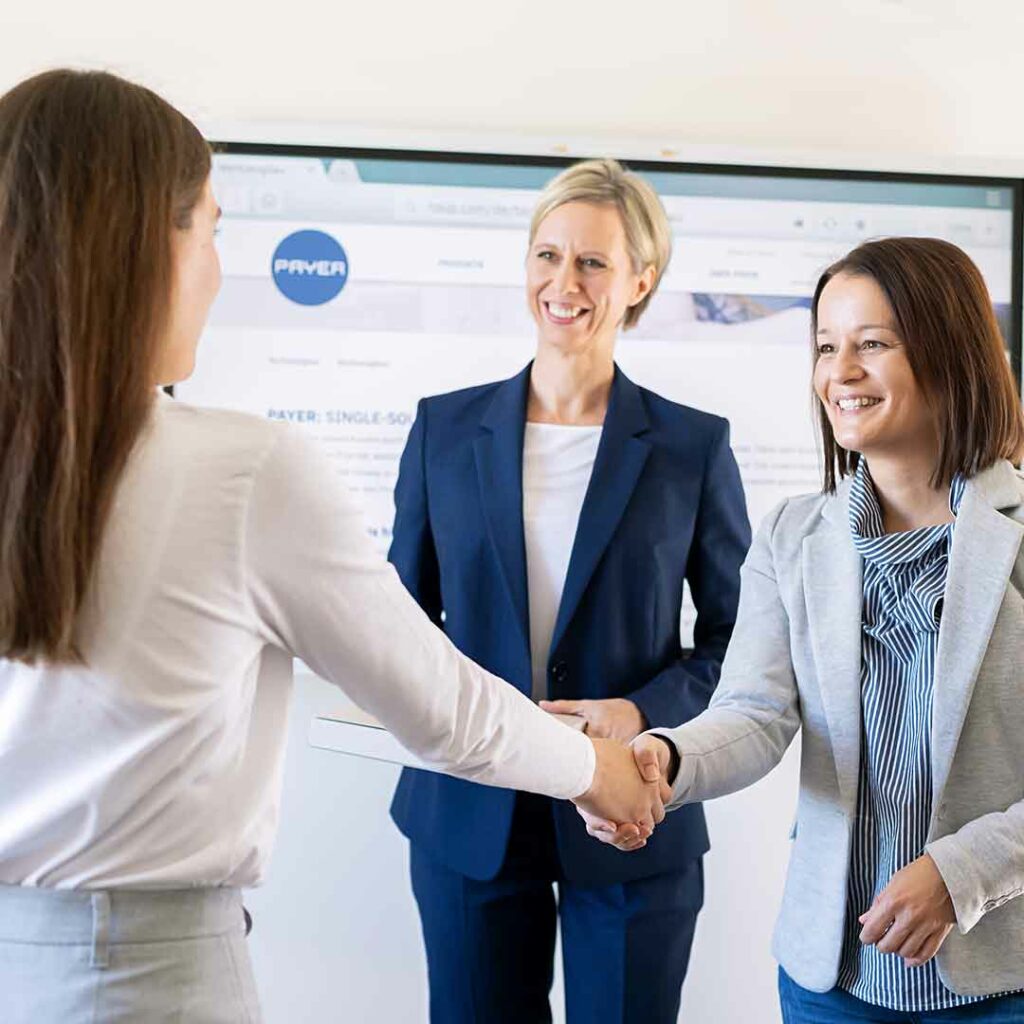 Ready for the next level?
There is no suitable job for you at the moment?
Apply proactively, so we can consider your application for future job offers.
If you are interested in our company, send your CV, letter of motivation, photo as well as the signed DECLARATION OF CONSENT to:
bewerbung@payergroup.com
Recruiting & Onboarding Process

at PAYER
1.
Application
Send your application
including the signed Declaration of Consent (GDPR: Austria and Hungary) to the respective mail-address. You can find the template for the Declaration of Consent at the
link
.
2.
Application Check
Our colleagues of the Human Resources department check your application. If it fits to the job, it will be forwarded to the respective department leader.
3.
First interview
If we shortlist your application for the position, we will arrange an appointment for an initial interview.
4.
Second Interview
& Company Tour
If both parties, you and PAYER, are still interested in working together after the first interview, you will be invited for a second interview. In the course of the interview, we organize a short company tour in order to give you an insight into our company.
5.
Contract
We will provide a contract of employment, if we want to employ you and you also want to work with PAYER.
6.
Welcome Mail
After signing the contract, you will receive a welcome mail with all important information for your first working day.
7.
First Day
On your first day of work, you will have a company tour with your supervisor and you will be introduced to the PAYER family and your core team. Of course, you will receive all necessary data, equipment, keys, documents and also your training schedule, which is individually organized in advance for you. Do not worry about lunch at your first working day – we organize lunch for you at our canteen!