Several details about the way we do business, our vision, our values, our leadership model and our code of business conduct are described in this area.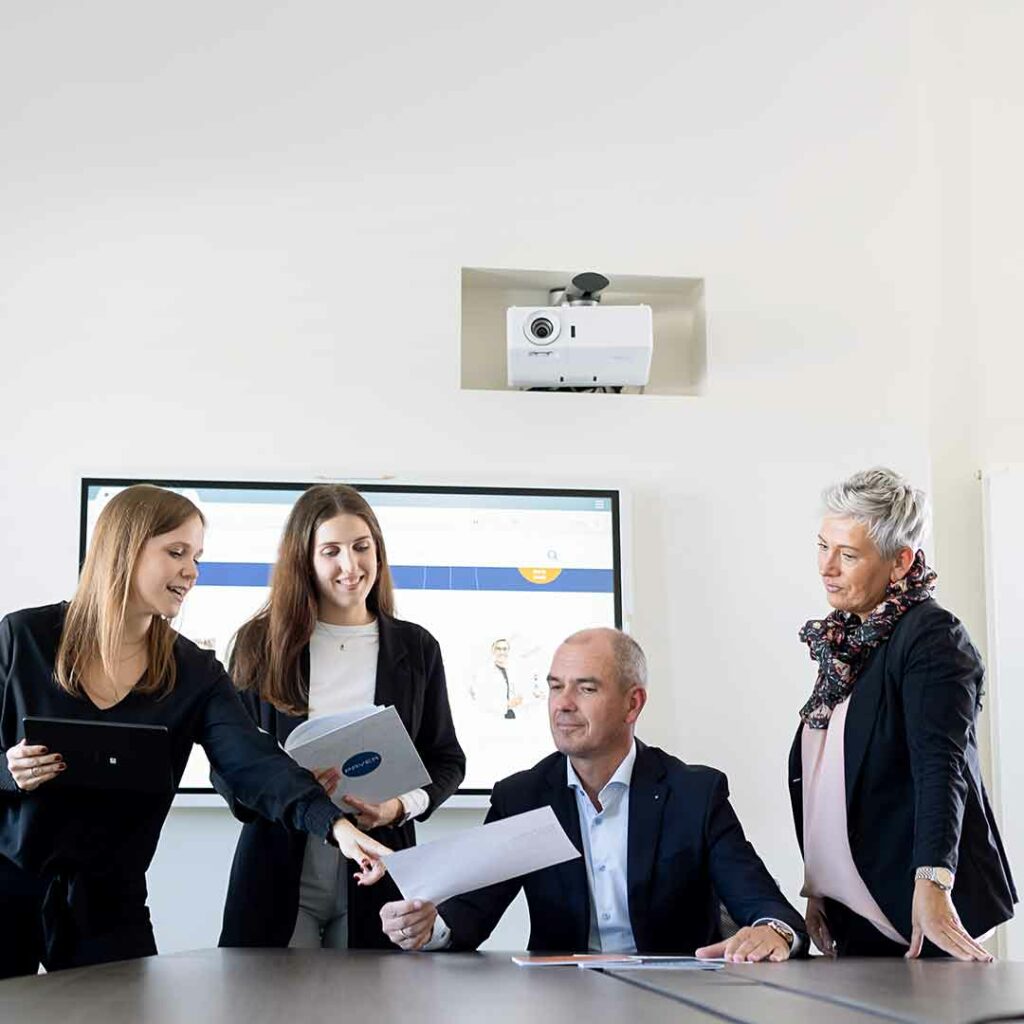 In 1946, Eduard Payer founded our company with the ambitious vision: to develop and produce the world's best shaver for men. Today, as PAYER Group supplies a broad and diverse range of high-quality products and services around the world, we equally try to be the best in everything we do, and we do it as one company. Our vision is therefore very clear: ONE PAYER TO BE NUMBER ONE!
As a company with facilities and employees across Europe and Asia, our uniquely value-driven spirit binds us together.
Our company values are true and tested. They make work at PAYER rewarding and enjoyable, resulting in the highest satisfaction of our customers and end-users. These core values also form the basis of our leadership model, which guides our employees in their commitment and their path of personal growth. It brings beneficial attitudes and exceptional motivation to our common enterprise. As a result, we continue to attract and develop exceptional people who ensure our bright future as a diverse, leading and sustainable company.
Our Vision

ONE PAYER TO BE NUMBER ONE
"This is our guiding principle – it means that we strive for nothing less than being number one. This vision provides us with motivational strength and drives us to become the leader in the markets in which we operate."
Our Core Values

Form Our DNA
Our core values form the basis of our company and inspire our day-to-day operations.
The world may change, but our values remain.
With a strong CUSTOMER FOCUS, we have gained leading brands as our partners, giving us the opportunity to grow and giving them the guarantee to rely on high-quality products.
Our striving for INNOVATION allowed us to persist in times of change and in times of crisis. We were able to develop from a shaver producing company to a strong partner in various fields.
The high sense of OWNERSHIP enabled us to become a trusted source for leading brands, taking responsibility for the products and services we provide to our customers. We take the initiative to ensure positive results of our company.