To reach serial production, industrial engineering is crucial. Our competences in this field are based on experience and know-how, which enable us to find individual solutions for every idea and project.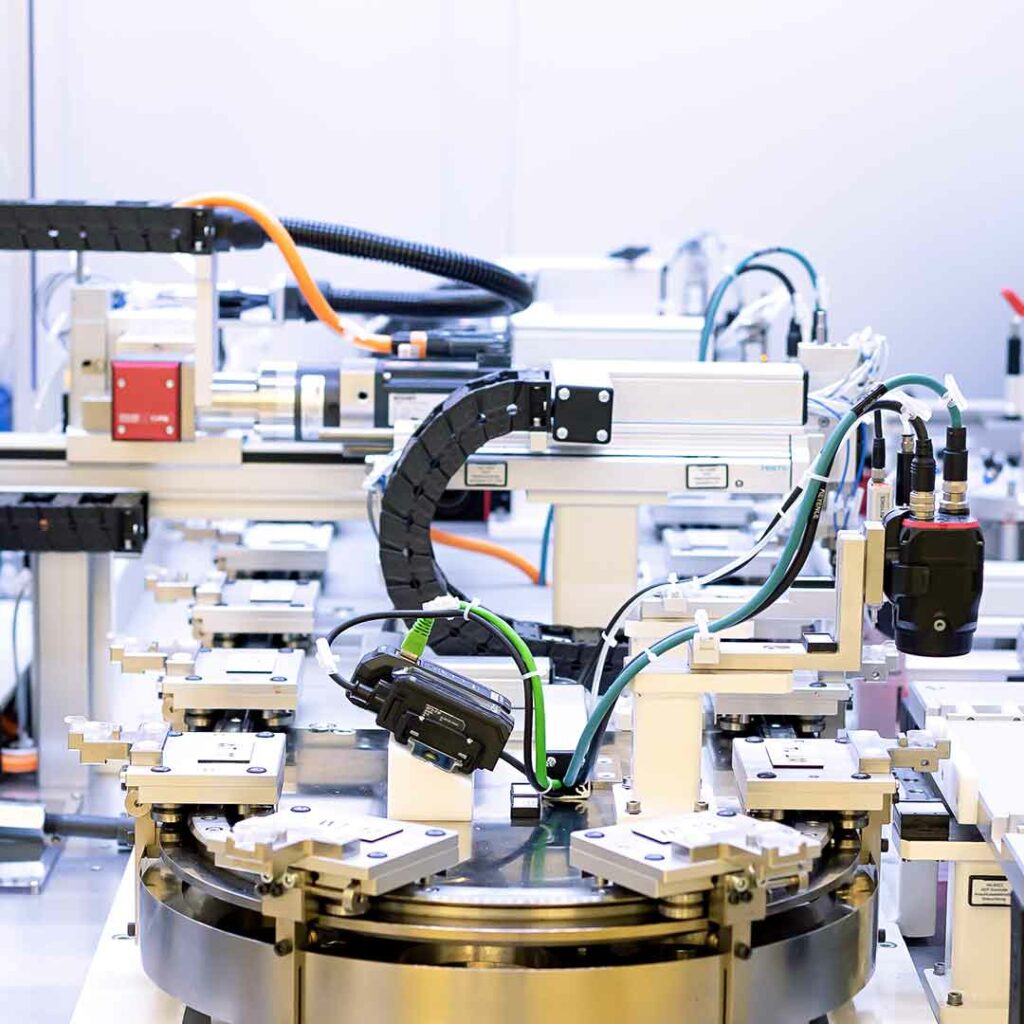 From Small Series to High Volume Production – All under One Roof
We use a comprehensive range of skills and decades of experience in the areas of industrial engineering to find the optimal solution for each individual project idea and then implement it in cooperation with our customers.
When realizing a new product line, we can act faster and with better quality than many others. The secret is an openness to innovations, close cooperation between all departments and highly reliable people with a wide range of specialist knowledge who support each other to implement ideas so that the best solution for the series can be implemented.
Taking on full responsibility for the industrial engineering up to series production including concept definition and realization of devices and tools, customers benefit from a high degree of adaptability of the production volume – from small, manual production to complex and highly-automated large-scale production lines.
Our expertise in automatization paired with our experience in engineering enables efficient production processes. In addition, flexible line concepts are applied, by also using Cobot technologies.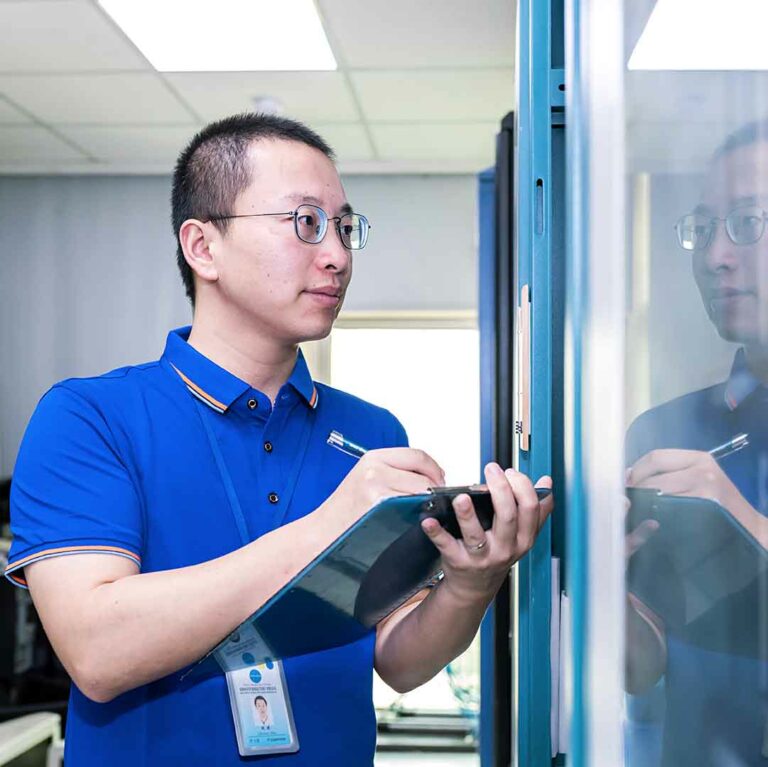 PAYER supports you to follow your vision for efficient automatization solutions. During this process, our competent and experienced employees support you from the first idea to the complete solution and further on with tailor-made services.
Broad technological know-how
High automation expertise
In-house scale-up capabilities
Producing small quantities requires special processes and process know-how. Our project team develops optimal solutions together with our customer. During a joint development, all competences of our prototyping resources can be used. Thus, we provide immediate first results, which are tangible to our customer and pave the way for further manufacturing.
For prototyping projects, we use our in-house 3D printer (2K-polyjet) and collaborate with a reliable partner for specific prototypes.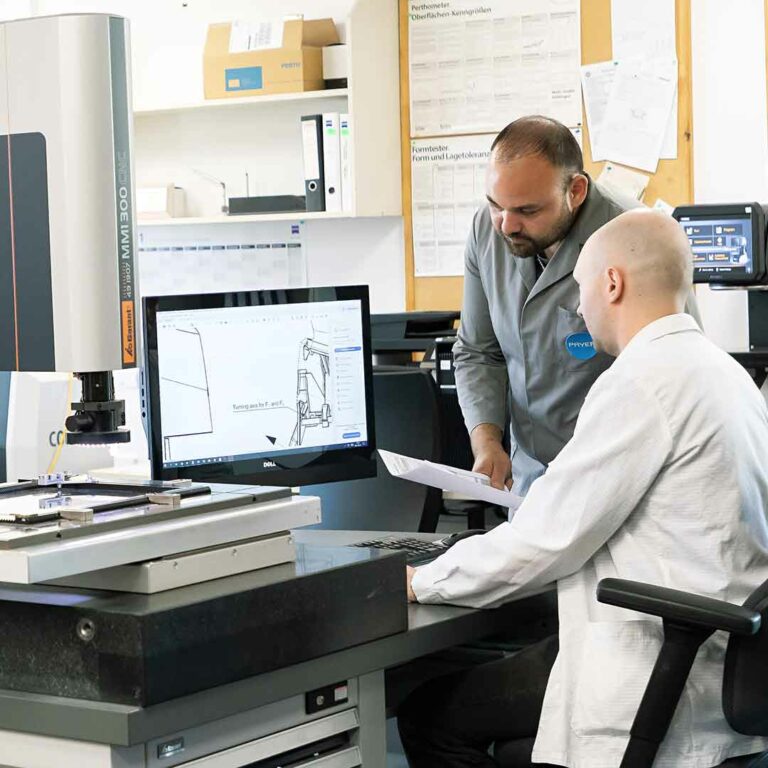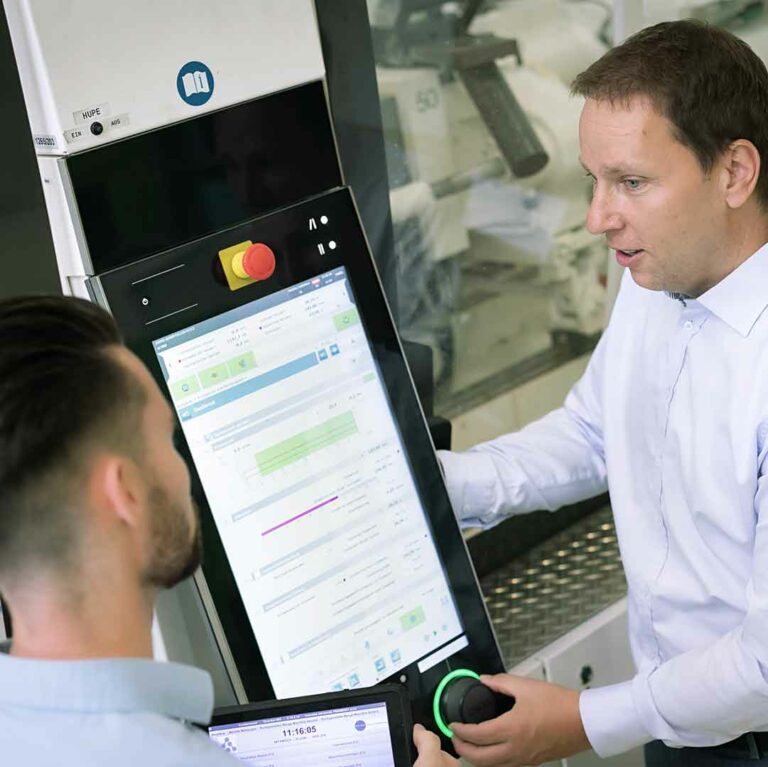 Besides prototyping 3D printed plastic parts, we have also developed a rapid tooling program for small series in order to meet our customers' needs at every stage. High-quality tools from the rapid tooling program are available just within a few weeks and make the products ready for series production. During as well as after the development phase, we guarantee a high degree of flexibility regarding adaptations and changes.
Our customers benefit from our long-term experience in engineering and in the product industrialization of very diverse projects. We take on full responsibility for the:
industrialization up to series production and
conceptualization to the construction of equipment, tools and devices.

We provide our customers with the option of manufacturing flexible small production runs on largely manual production lines as well as large, highly complex and demanding runs on highly-automated equipment.
Due to our global presence with production plants in both Central and Eastern Europe as well as Asia, we are able to manufacture close to our customer's target market.
The Single-Source Solution