We support our customers within the Opportunity, Concept as well as Design Phase and we carry out every further process in the value chain.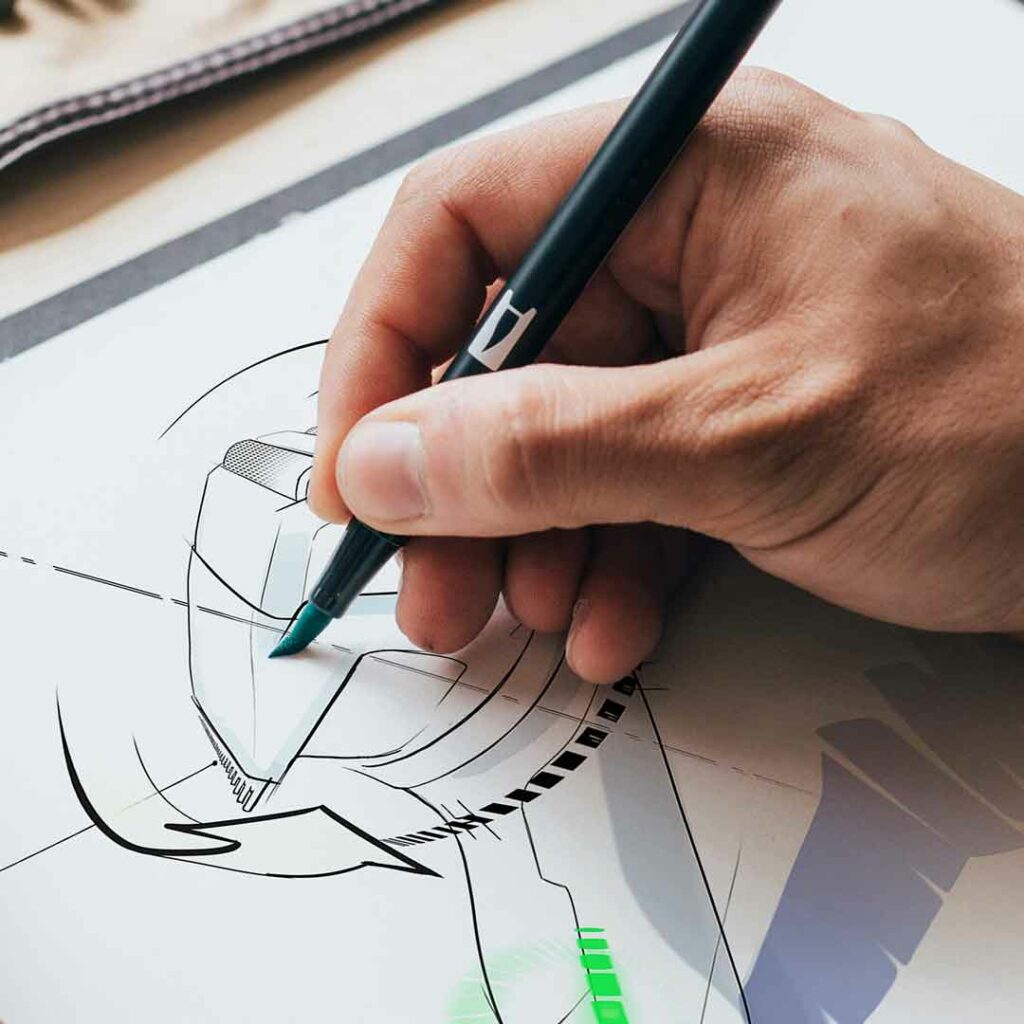 Pushing the Limits with Clever Development Concepts and Prototypes
At our Technology & Innovation Center, product developers are incredibly involved in the entire process, all the way up to the product realization.
From a first sketch on a piece of paper down to the detailed functional development and prototyping, we develop products meeting strict product requirements and thereby take every aspect of successful industrial engineering into account. This is achieved by our broad experience and extensive know-how in all relevant areas supported by a network of external experts as well as integrated risk management from the beginning of a project.
Based on the technical specification, design, and end consumer needs, sophisticated concepts are developed in our Global R&D department in Austria. Following the individual concept, the mechanical and electronic layout of the product is designed and validated by reliable testing methods, simulation models, and prototypes.
Besides 3D-printed plastic parts, we have also developed a rapid tooling program for small series in order to meet customers' needs at every stage. Furthermore, prototyping is key for verifying the product requirements for the industrial engineering.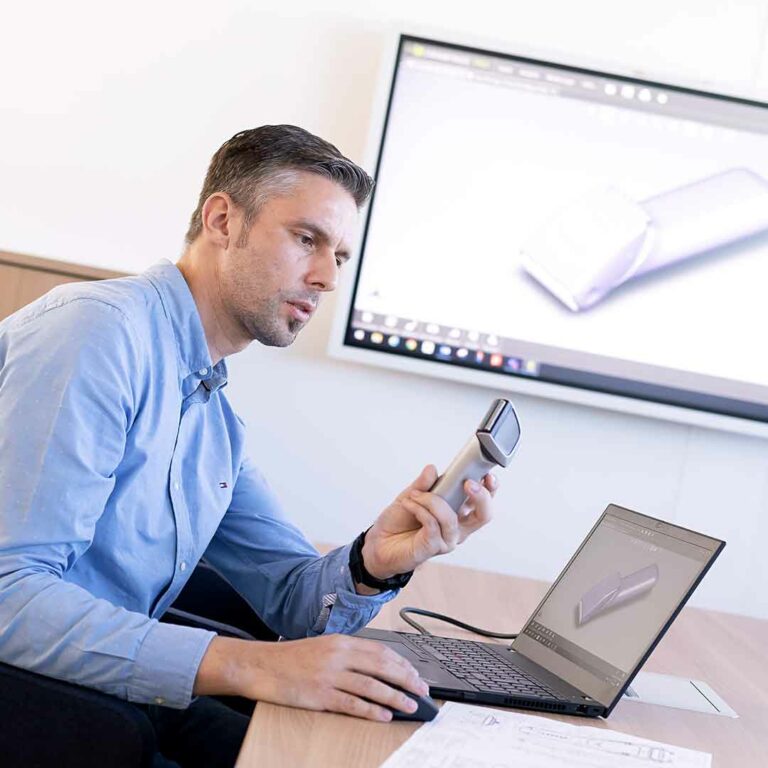 To get the opportunity, to influence the design and function of the whole device from world market leaders makes working at PAYER especially rewarding.
Mechanical product development
Electronical product development
Integrated risk management
3D-printing, and rapid tooling
Network with external partners and universities
Mechanical Product Development
We create the first technical partial or complete concepts, considering customer-specific specifications, wishes and designs. 
After the first concept decision, a functional product is developed with CATIA V5®. In this development and finalization phase, our experience, which we have gathered over the decades, and our passion to innovative implementation options flow into the product. During this phase, the product gets implemented in CAD and a drawing is created for each individual part. If necessary, the implementation of individual parts is supported with mold flow analysis and FE analyses. 
Our development teams are in close contact with our production sites to ensure the best possible quality of your product. Prototypes can be made by our own in-house prototype department. This means that the product can be validated at a very early stage.
Before production, the product is fine-tuned by the development team to ensure the highest quality. Our PLM system keeps track of changes throughout the product lifecycle.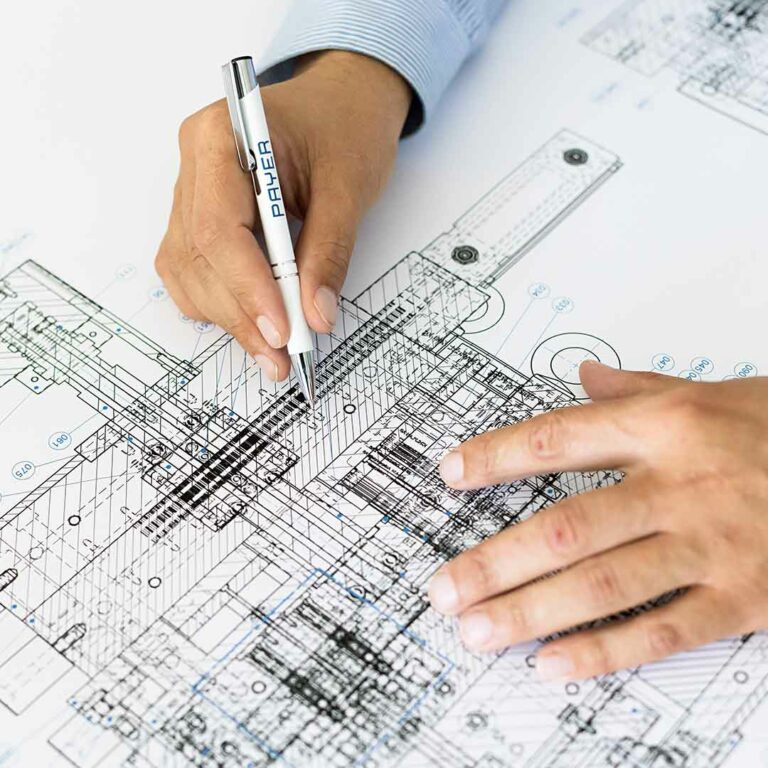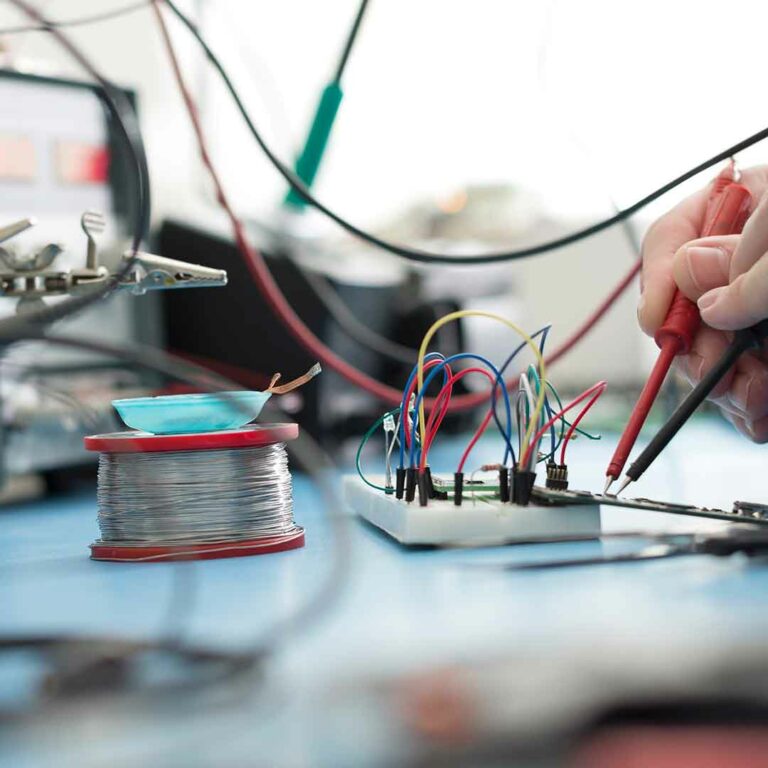 Electronical Product Development
Based on our many years of experience in approval of electrical devices, we are able to cover all phases in an electronics development process:
Development according to product-relevant standards
Circuit design
Circuit simulation
Board layout design
Construction of first prototypes internally and with external partners
Test phase, e.g. detailed prototype test
Check of the entire system
Approval-related preliminary tests for product approval
Product approval e.g.: CE with certified partners such as TÜV, UL etc.
Testing of individual components
Cooperation with international manufacturing partners
Series transfer and support
Creation of test plans and specifications for electronics and overall systems
Testing & Quality Assurance
Every product manufactured by PAYER leaves the company after a series of product and customer-specific tests. We develop product specifications as well as validation plans and carry out concept, design and process FMEA-analyses. In the test laboratories we conduct temperature, reliability and consumption tests as well as force measurements and optical measurements, which are always adapted to the specific customer requirements.