It is our mission to develop and manufacture innovative and technological ambitious Healthcare & Medical products in order to enhance the world's medical care.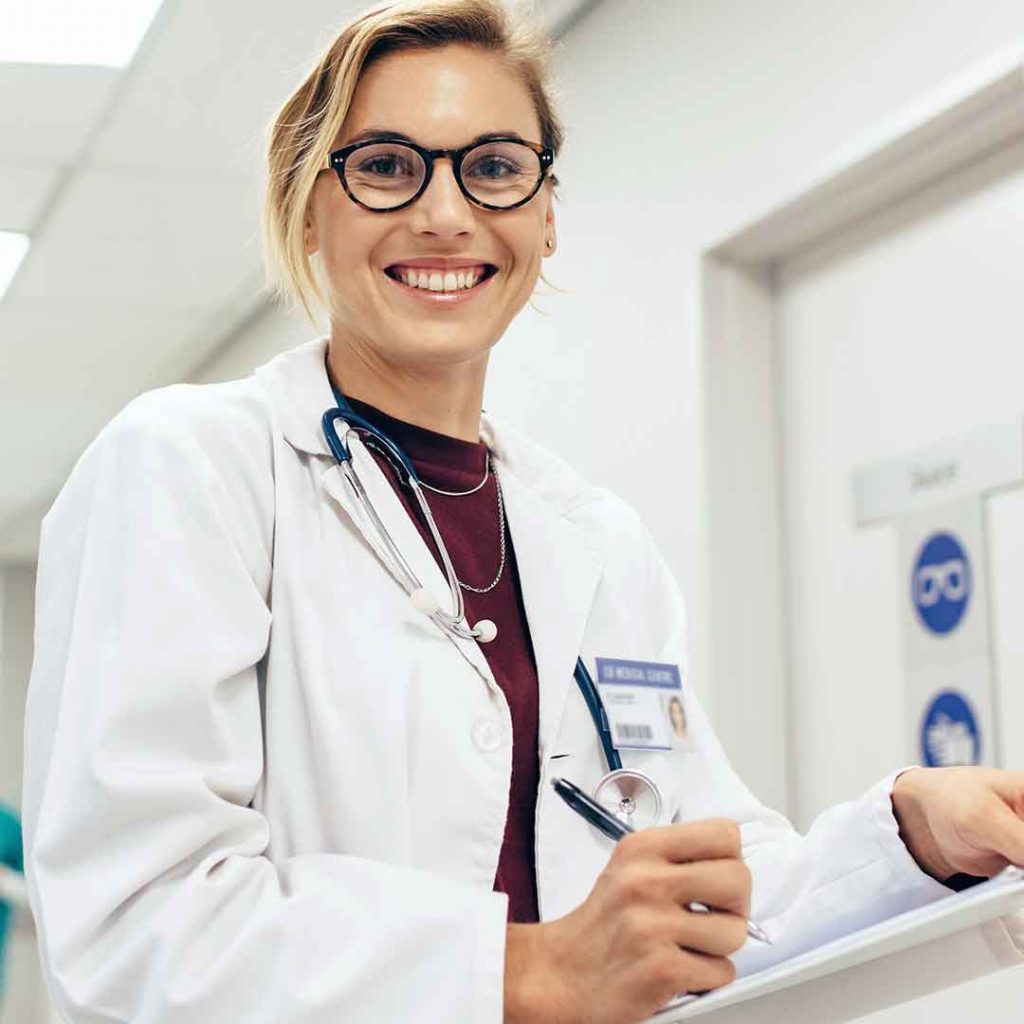 Surgical, Respiratory & Diagnostic
With many years of highly sophisticated experience, we have established ourselves as a leading provider of highly complex and process-reliable medical fluidics and consumables. From rapid prototypes and small series with scale-up possibility to automated high-volume production, we apply our expertise in single- and multi-component injection molding (combination of different materials and technologies for product excellence) in more than 20 million advanced consumables produced per year. Furthermore, we use our experience and expertise for fluidic parts with an extremely low volume of liquids like blood, plasma, and other bodily fluids, paired with optimized flow dynamics.
Premium Partner for the Development and Industrialization of Medical Products
We are the trusted source of globally known manufacturers of medical products and we always aim for strategic and long-term partnerships. Due to the fact, that we are a single-source solution provider and offer all process steps of a product development value chain (from the idea to high volume production), we can flexibly adapt to our customer's needs and organize efficient product realization processes.
We have a solution-oriented approach and constantly strive for the success of our customers through ensuring process reliability, minimizing risks, offering production scale-up, using innovative technologies, saving resources and training our employees.
Scale-up Production Expertise
Production scale-up is one of our particular strengths: from the first haptic prototypes to the optimum layout of the small series up to the automated high-volume production.
Whether five or several million pieces – in collaboration with our customers, we always try to find the best solution in accordance with the fulfillment of all legal medical requirements.
Consumables in the field of Point-of-Care & respiratory devices
Consumables for
surgical devices
Microfluidic valves & optical chips
Precision Assemblies & Packaging
Modules for
diagnostic devices
Metal plastic composite
parts & assemblies
Electronic
module assemblies
Our superior expertise in single- and multi-component injection molding allows us to combine different materials and technologies for product excellence.
We produce smart medical consumables with added value. Added value means optimized and expanded products regarding functionality and response. This enables product realizations with individual requirements and high complexity.
The improvement of functionalities optimizes consumables in their usage. Hence, multi-functional usable products bring additional benefits to our customers and patients.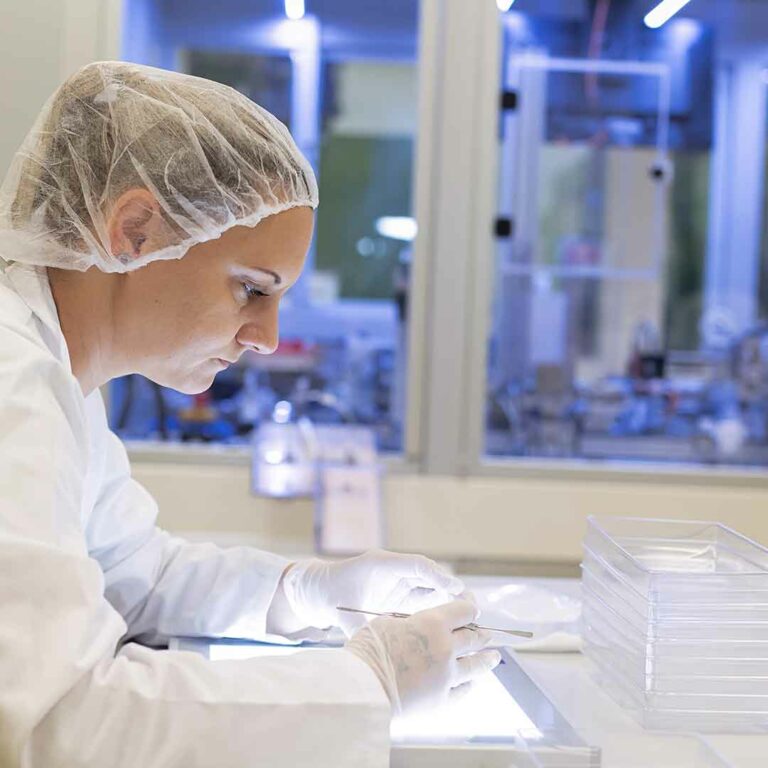 Multi-Component Injection Molding as Integral Part of our Portfolio
We have a high competence in multi-component injection molding. The product realization with hard and soft components bears enormous advantages regarding density, quality and profitability.
Our in-house Tool Making in combination with a flexible adaptability in our production lines enables us to realize high demanding solutions in multi-component technology – even with multi-cavity tools.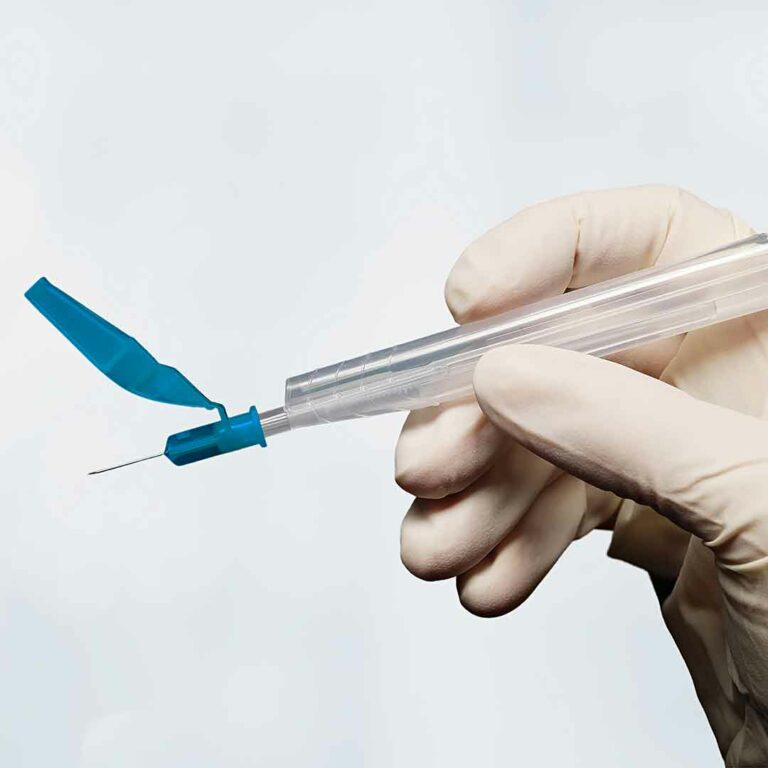 Due to decades of experience and core competence in injection molding, we are able to produce parts for extremely low volume of liquids.
Modern diagnostic analysis methods require continuously smaller sample volumes. It brings advantages for the patient as well as shorter measuring times and more efficient processes during the measuring.
Our products enable our users to handle small fluidic volumes in single-use cartridges with a minimized risk of contamination during diverse processes, like tissue staining, analytics or simple mixing two reagents.
We have several years of know-how and bonding technologies to design and realize microfluidic systems.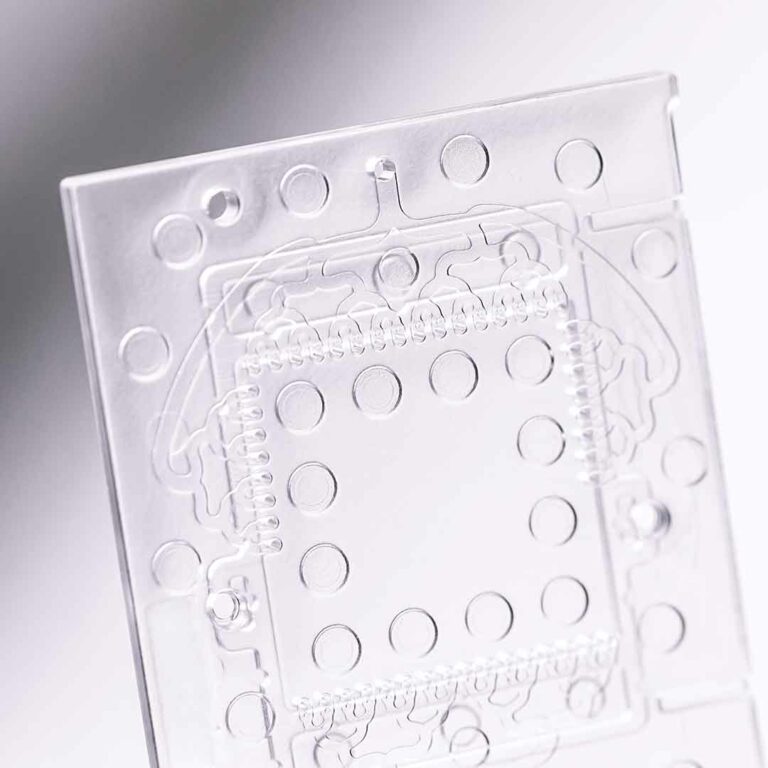 Precision Assemblies
& Packaging
We are capable of having a holistic perspective of individual requirements and complex, dynamic processes due to the successful processing of several diverse projects.
We are the reliable partner covering all areas from conception to (sterile) packaging of the finished product and thus offering an integrated solution. Mechanical, electronic and fluidic designs are the main elements in our understanding of the system. That's why our customers have a significant advantage when they combine (fluidic) consumables with other parts to form a fully assembled product.
Already in the offer phase for a new project, we contribute with our deep understanding of the process by creating the best conditions for a successful product realization. The elimination of external interfaces allows a rapid industrialization concept that considers all aspects of an industrialization process. In any case, a transition to series production always forms an integral part of our activities, already starting in the early stages of development. In close partnership with our customers, we are able to optimize product design in terms of efficiency and process reliability through our proactive approach to process engineering. Supported by SOE (sequence of events) analyses, manufacturing processes can be set up, analyzed and optimized in detailed steps.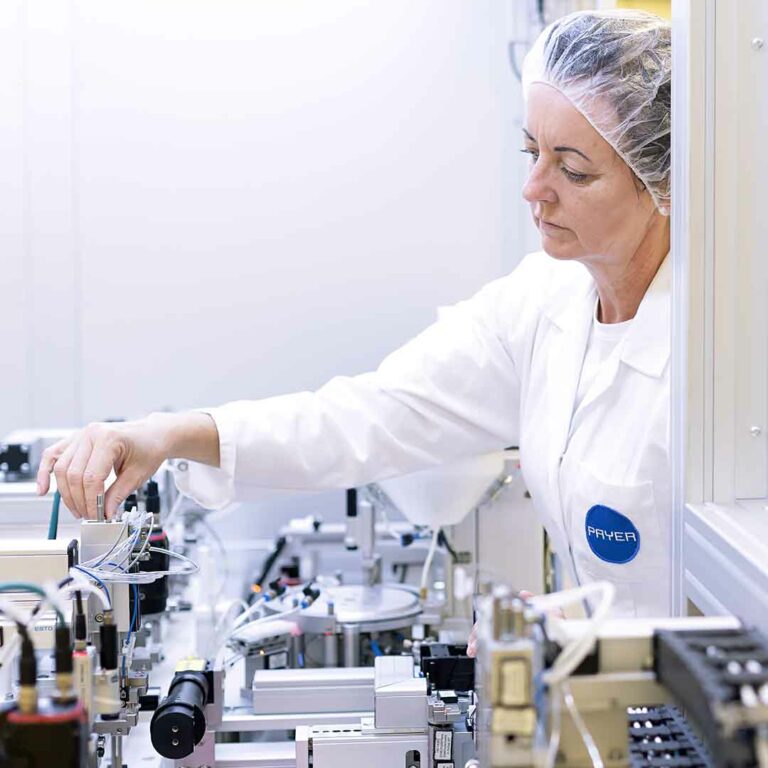 Packaging Concepts
& Sterile Packaging
In the development and implementation of suitable packaging concepts for medical devices, we cover not only the standard requirements of mechanical stability but also requirements for minimal microbiological contamination. We consider the entire value chain, beginning with the supply chain, and integrate our options for clean room production and expertise in the selection of suitable sterilization methods in order to achieve maximum product safety.